YCMA summer camp parents, please note:
We are excited to see your child this summer! We are still planning to begin summer camp on June 8 at the Brooks Family YMCA. With public school locations unavailable this summer, we will not be holding camp in Crozet or Greene County. We will communicate directly with affected camp parents about this change.

We are planning to put as many safety precautions in place as possible this summer, including huddles of no more than 10 people (children + counselor), additional cleaning/disinfecting procedures, social distancing measures, and as much time outside as possible. YMCA summer camp parents will receive a handbook outlining these and additional details about camp this summer.

If you have additional questions about summer camp, please reach out to us at brookssummerdaycamp@piedmontymca.org.
---
Brooks YMCA Summer Camp
Come discover, explore, investigate, and create with us at the Y!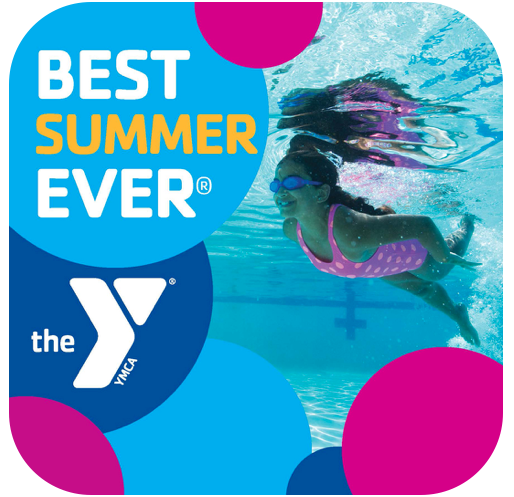 Please note: some details below will change this summer due to COVID-19.

With each themed week packed with enrichment activities, swimming, field trips, guest speakers, and more, we will play our way through the Best Summer Ever.
10-week Virginia licensed school-age summer camp
Ages: Rising 1st - rising 5th grade. This is a school-age camp, so campers are grouped into age appropriate huddles.
Ratio is 1:15 counselor to camper.
Campers go on one (1) fieldtrip each week.
Campers will experience a balance of spending time outside enjoying trails throughout McIntire Park, swimming daily, playing on the playground, playing games, and doing enrichment activities within the YMCA.
Items to bring: water bottle, sunscreen, bathing suit, towel, lunch, and two snacks. Please label all items.
Hours
7:30am - 6pm
Fees
ONE-TIME REGISTRATION FEE:
- $50 per camper.
- Non-refundable & required for each participant.
WEEKLY RATE:
- $185/week for Brooks YMCA members.
- $225/week for non-members.
- Field trip fees & camp T-shirt are included.
WEEKLY RESERVATION DEPOSIT:
- $25/week deposit is required to reserve a spot in camp.
- This deposit is non-refundable and will be applied towards the balance due.
---
2020 Summer Camp Dates
| | | |
| --- | --- | --- |
| Week 1 | June 8 - June 12 | #BestSummerEver |
| Week 2 | June 15 - 19 | Art, Art Baby |
| Week 3 | June 22 - June 26 | Animal Planet |
| Week 4 | June 29 - July 3 | Party in the USA |
| Week 5 | July 6 - July 10 | Time Traveler |
| Week 6 | July 13 - July 17 | Splish, Splash (Water Week) |
| Week 7 | July 20 - July 24 | Survivor |
| Week 8 | July 27 - July 24 | Olympics |
| Week 9 | August 3 - August 7 | Full STEAM Ahead |
| Week 10 | August 10 - August 14** | Around the World |
**Camp is available at the Brooks Y August 17 & 18 at a daily rate of $37/day for Brooks YMCA members, $45/day for non-members.
---
Sample Daily Schedule
Times/activities may change.
7:30-9 am: Rides in / activity
9-9:45am: Assembly / games
9:45-10am: Snack
10am-12pm: Swimming / outside huddle games
12-12:30pm - Lunch
1-3:45pm - Inside huddle games
3:45-4pm - Snack
4-4:30pm - Closing assembly
4:30-6 pm - Dismissal / games
- Field Trips Every Wednesday -
---
Add-on Swim Lessons
You can add swim lessons to any week of camp. These are in addition to the swimming that is part of regular camp.
Add-on swim lessons: three 40 minute lessons per week, Monday, Tuesday, and Thursday.
Fee: $24/week for Brooks YMCA members, $33/week for non-members.
Participants must be registered in the corresponding session of camp BEFORE they register for add-on swim lessons.
---
Specialty Sports Camps
You can add a sports clinic to your week of camp. Available sports camp sessions are listed below.
Sports camps are Mon-Fri, 12:30-4:30 pm.
Fee: $55/week for members, $75/week for non-members.
2020 Sessions:
June 22-26 (Camp week 3) - FLAG FOOTBALL camp for 6-8 year olds.
July 6-10 (Camp week 5) - BASKETBALL camp for 6-8 year olds.
July 20-24 (Camp week 7) - FLAG FOOTBALL camp for 9-12 year olds.
August 3-August 8 (Camp week 9) - BASKETBALL camp for 9-12 year olds.
---
Payment
Balances are due by 6pm the Wednesday prior to the week of camp the child will be attending. If the balance isn't paid, it will be drafted from a credit card or bank account that the parent/guardian provides us with at the time of registration. (A late fee will be applied.)
Financial Assistance
Although there is no hard deadline to apply for financial assistance, we ask for a minimum of 5 business days for us to review financial assistance applications. Applications must be reviewed, in good order, and payment received before the child may attend camp.
Please allow 5 business days for your financial assistance application to be reviewed. Please submit as soon as you think you are interested in summer camp.
---
Registration
Please make sure to complete ALL THREE of the following steps:
Download and complete the registration packet, including a copy of the child's birth certificate and other required materials:

BROOKS SUMMER CAMP REGISTRATION PACKET (PDF) >


Return the completed registration packet

either in person at the Brooks Y or by scanning and emailing the packet to BrooksSummerDayCamp@PiedmontYMCA.org.

The completed registration packet and Student Health Record must be completed prior to your child attending the program.
Questions?
Contact Senior Youth & Family Director Bonita Patton at bpatton@piedmontymca.org for more information.