Early Learning Center registration is full for the school year.
---
NOW ENROLLING FOR 2023-2024 SCHOOL YEAR!
Begin at the Y
Ys across the country offer quality full-day early learning for infants through preschoolers, enabling parents and family members to go to work knowing their children are in safe, stimulating environments.
Children are like sponges - they watch and absorb knowledge, skills and values from everything and everyone around them. At the Y, we believe the values and skills learned early on are vital building blocks for quality of life and future success. Our child care is staffed with people who understand the cognitive, physical and social development of kids, the need children have to feel connected and supported in trying new things, and the caring and reinforcement parents and families need to help each other. At the Y, babies develop trust and security, toddlers develop greater independence and preschoolers experience early literacy and learn about their world. Most importantly, children learn how to be their best selves. That makes for confident kids today and contributing and engaged adults tomorrow.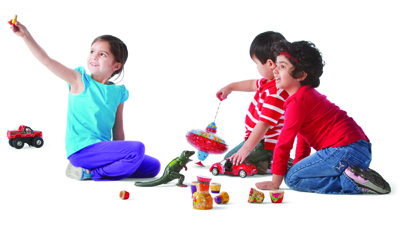 YMCA Early Learning Center
The YMCA Early Learning Center offers full-time infant, toddler, and preschool care and education for ages 6 weeks to 5 years old in the heart of downtown Charlottesville at the historic Jefferson School City Center.
Hours of Operation & Phone Number
Operating hours:
Monday – Friday 7 AM - 5:30 PM
(434) 202-0118
---
Center Closings: 2023-2024 School Year
Classroom reset days: August 21 + 22 (Monday+Tuesday)
Labor Day: September 4 (Monday)
Veteran's Day observed (Teacher Workday): November 10 (Friday)
Thanksgiving: November 23 + 24 (Thursday + Friday)
Christmas: December 22 + 25 (Friday + Monday)
New Year's: December 29 + January 1 (Friday + Monday)
Martin Luther King Day: January 15 (Monday)
President's Day (Teacher Workday): February 19 (Monday)
Memorial Day: May 27 (Monday)
Juneteenth: June 19 (Wednesday)
Independence Day: July 4 (Thursday)
---
Weekly Tuition
Weekly tuition is based on the YMCA classroom your child enrolls in. Annual non-refundable registration fee of $100 is due prior to enrollment.
2023-2024 TUITION & FEES
Gross Household Income

YMCA Scholarship

Infant
6 wks - 15 mos

Toddler
16 - 24 mos

Pre1-
2 yrs

Pre2-PreK
3-5 yrs

$35,000 or less
*
*
*
*
$35,001 - $60,000
30%
$245
$213.50
$164.50
$157.50
$60,001 - $85,000
20%
$280
$244
$188
$180
$85,001 or more
$350
$305
$235
$225
*Please contact your local Department of Social Services or United Way Early Learners Scholarship Program to apply for subsidized child care opportunities.
Note: Income in all categories (except $85,001 or more) must be verified by providing a copy of your most recent tax return and documentation of all sources of income. Examples include: unemployment, SNAP, TANF, Social Security, disability, spousal/child support, etc.
---
Enrollment Process
All of the following documents and the $100 registration fee are required to complete the registration process:
1. 2023-24 Enrollment Application
2. 2023-24 Early Learning Center Parent Handbook (signature page to be returned)
3a. CACFP (Child Care Food Program) Form 23-24 /
3b. CACFP Parent Guardian Choice Form (infant)
4. Commonwealth of Virginia School Entrance Health Form
Monday, July 10: We will begin taking applications for the 2023-24 school year from current families.

Friday, July 28: Deadline for current families to complete all documents & submit to be guaranteed a spot.

Please note: Registration is full for the coming school year, so no spots will be opened to the public.

Tuesday, August 22 - 9am-12pm: Open house for enrolled families only.
---
1,892 is the approximate number of days between the day your child is born and the day your child starts school.
WE STRIVE TO MAKE EVERY ONE OF THOSE DAYS COUNT!!!!
In accordance with Federal law and U.S. Department of Agriculture policy, this institution is prohibited from discriminating on the basis of race, color, national origin, sex, age or disability. To file a complaint of discrimination, write USDA Director, Office of Civil Rights, 1400 Independence Avenue, SW, Washington DC 20250-9410 or call (800) 795-3272 or (202) 720-6382 (TTY). USDA is an equal opportunity provider and employer.
Please contact us with any questions at: childcare@piedmontymca.org
---
Parent newsletter archive