---
Happening at the YMCA
---
Last Week to Donate Medical Supplies at the Brooks YMCA
---
Because the donation center model is changing, this will be the last week to donate needed medical supplies at the Brooks YMCA for The Charlottesville-UVA-Albemarle Regional Emergency Operations Center.

The Y will accept no-contact donations 10am-2pm Tuesday, Wednesday, and Thursday May 26-28 in bins in front of the Brooks Y (151 McIntire Park Drive). May 28 will be the last day of the donation drive.

Full list of accepted items:

· Surgical/medical gowns

· Head and shoe covers

· Gloves, medical and non-medical grade

· Face shields and safety glasses/goggles

· Respirators, including N95

· Masks, including surgical, dust, and hand sewn

· Hand sanitizer and hand soap (New unopened)

· Cleaning supplies, including paper products and chemical cleaners (new unopened)

· Empty, clean squeeze-top or pump top bottles (8 oz or less)

· Sealable quart-sized plastic bags (new)
Donations will go to senior living facilities, first responders, day cares, and at-risk communities. Questions? Call the donation hotline: 434-297-8415.
---
Additional Volunteer Opportunities
---
For more volunteer opportunities in the community, check out the United Way.
For more ways to help our community with funds, time, or resources, go to: Support Cville.
And remember, one of the best ways to help our community through the COVID-19 crisis is to stay home when you can, take appropriate precautions when going out, and stay healthy!
---
No-contact Pickup of Keany Curbside Food Boxes at the Y
---
Keany Produce is offering a fruit box, a veggie box, and a dairy box for online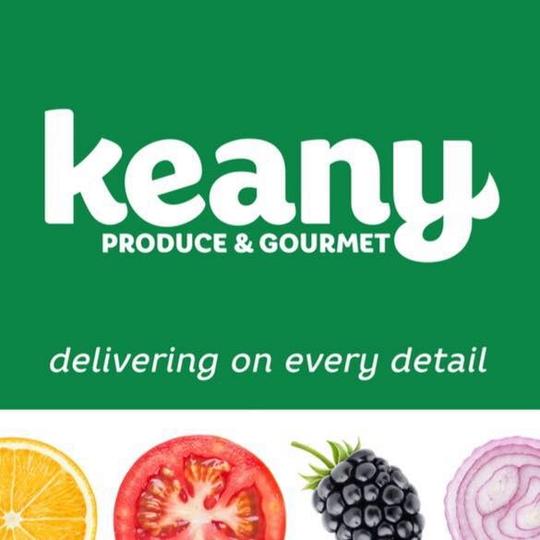 purchase and no-contact pickup at the Brooks YMCA! This Virginia company has 18 curbside pickup locations from D.C. to Richmond.
Pickups are by appointment on Thursdays, from 9 am - 12 pm. Check out their offerings here:

---
Virtual YMCA Resources
---
We have gathered our favorite wellness and family virtual resources for YMCA members in one convenient place.
Look for virtual workouts from Y360, Les Mills, and more:

And check out the Brooks YMCA Facebook page for a variety of activities for kids, wellness posts, and more!

---
Thank you, sustaining members!
Thank you to those who have become sustaining members of the YMCA by keeping your membership active while our facilities are closed, allowing us to carry forward our nonprofit mission to community members in need. All membership fees paid while we are closed will be considered a tax-deductible charitable donation. We will send a donation acknowledgment letter to all sustaining members.
Some of you have asked if you can do more to help, such as cover someone's monthly membership fee or make a one-time donation. If you wish, you may donate to the YMCA here:

If you are an active member but circumstances change and you need to put your membership on hold, please contact us at membership@piedmontymca.org or (434) 974-YMCA (Staffed Monday-Friday 9am-5pm; voicemails will be returned within 24 hours)