Pool Schedules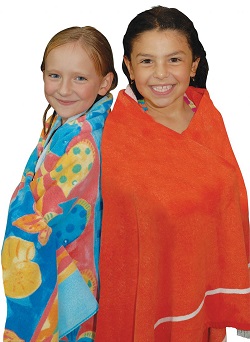 The YMCA pool is currently open for lap swimming (by reservation), swim team, swim lessons, water group exercise, and family swim (including the family pool/zero-depth entry, diving board and Wibit).
To view pool schedules, please visit:
For swim lesson information, please visit:
If you have any questions, please contact Mindy Dodge at mdodge@piedmontymca.org.
---
Make a Pool Reservation
---
Reservations are required for lap swimming.
Reservations open 48 hours in advance.

---
Pool guidelines:
---
$15 no-show fee: we charge $15 for an missed lane reservation. You must cancel your reservation 1 hour in advance.
No equipment is available (kickboards, pull buoy, water exercise equipment).
Family changing rooms are available for restroom use & shower use.

Family change rooms are cleaned and sanitized every hour.

All pool reservations will open 48 hours prior to the reservation.
For lap swimming:
Reserved lanes may be used for lap swim, water walking, water jogging, or water exercise.
Lap swim allows 2 members per lane.
Just one person per reservation is allowed. If two family members would like to share a lane, both individuals will need to make reservations for the same time.
Lane reservations are required, and lane selection is done upon arrival.
Lap swimmers with a reservation will check in at the membership desk.
---
Now Hiring Lifeguards & Instructors
About our Lifeguard, Swim Instructor opportunities (PDF) >

---
Lifeguard Certification & Re-certification
Register for our American Red Cross blended learning courses. Certification requires seven hours of additional course work outside of class times. Upon successful completion, participants will receive an American Red Cross Lifeguarding Certification including First Aid, CPR, and AED.
AGE: Must be 15 by the last day of the course.
PRE-SCREEN: 300 yard swim (freestyle, breaststroke), 2 minutes treading water (using only legs), 20 yard brick retrieval. Additional Class Details >
WHEN:

Lifeguard Certification Training:
11/19/22-11/20/22 Sat & Sun. 8:00 AM - 6:00 PM
12/17/22-12/18/22 Sat. & Sun. 8:00 AM - 6:00 PM

WHERE: Brooks Family YMCA, 151 McIntire Park Dr.
FEE: $200 certification, $150 re-certification (FEES WAIVED for staff committed to work at the Piedmont Family YMCA, must pass interview prior to registration)

---
Lifeguarding Instructor Course
The American Red Cross lifeguarding instructor course includes four practice-teaching assignments that will give you experience in presenting information in a lecture or guided discussion format, using audiovisual equipment, conducting land-based and in-water skill sessions and scenarios, evaluating performance and giving feedback.
AGE: Must be 17 by the last day of the course.
PREREQUISITES: Must possess a current basic-level certifcation in Lifeguard/First Aid/CPR/AED
WHEN: Particpants must attend all three sessions of the course listed below
WHERE: Brooks Family YMCA, 151 McIntire Park Dr.
FEE: $300