Pool Reservations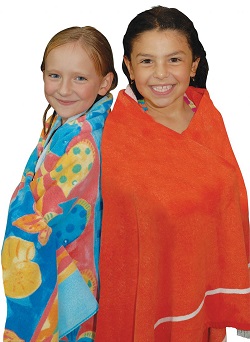 The YMCA pool is currently open for lap swimming, swim team, water group exercise, and the zero-depth entry area for families, by reservation.
Please note: POOL WILL BE CLOSED for a swim meet on Friday, 12/4 at 4 pm, Saturday 12/5 at 12pm, and all day Sunday 12/6.
---
Make a Pool Reservation
---
Reservations are required.
Reservations open 48 hours in advance.

---
Pool guidelines:
---
$15 no-show fee: we charge $15 for a missed lane reservation. You can cancel your reservation at any time, but you must cancel. If you don't cancel and don't show, you will be charged.
No equipment is available (kickboards, pull buoy, water exercise equipment).
On deck shower is available to rinse chlorine off after your swim (locker rooms are closed).
Family changing rooms are available for restroom use & shower use.

Family change rooms are cleaned and sanitized every hour.

All pool reservations will open 48 hours prior to the reservation.
For lap swimming:
Reserved lanes may be used for lap swim, water walking, water jogging, or water exercise.
Lap swim allows 2 members per lane.
Each lap swimmer starts at opposite ends off the pool and is asked to stop at their end only (unless they are in the same household).
If family members would like to share a lane, two family members will need to make reservations for the same time.
Lane reservations are still required and lane selection is done upon arrival.
Lap swimmers with a reservation will check in at the membership desk.
For the zero-depth entry area:
There is one family unit allowed per 45-minute time slot.
Please sign in to the reservation system to see what is available and book a time.
---
Swim Lessons | Brooks Family YMCA
We offer swim lessons for 6 months old up to adults. Lessons range from 30-40 minutes depending on the age. We offer morning, evening and weekend classes. We also offer swim lessons for diverse abilities, as well as private and semi-private lessons.

Group Swim Lesson Level Selector
All age groups are taught the same skills but divided according to their developmental milestones. To determine which stage the student is ready for, download the selector guide.
Lesson Selector (PDF) >
COVID-19 Swim Lesson Guidelines for 2020:
Parents need to be in the pool with all swim lesson participants under the age of 13, as instructors will be observing social distancing requirements and cannot directly assist participants.

The 10-minute time period between classes is shortened to 5 minutes, so some classes have different start and end times than they have in the past.

We are only offering one set of classes per session, so registration is limited. Registration is capped for all classes at 4 participants.

Currently, no Parent/Child or Teen/Adult classes are offered.

Registration
Fall 2020 Swim Lesson Flyer (PDF) > [updated 11/6/20]
Registration for swim lessons is open. Registration closes the Monday prior to the week of classes beginning unless classes fill prior to that date. You can register online or in person at the Brooks Family YMCA.


Private swim lessons
1 Lesson
$28 YMCA members
$50 Non-members
4 Lessons
$102 YMCA members
$190 Non-members
8 Lessons
$200 YMCA Members
$360 Non-members
Semi-Private (price is per swimmer)
1 Lesson
$18 YMCA members
$30 Non-members
4 Lessons
$65 YMCA members
$108 Non-members
8 Lessons
$127 YMCA Members
$194 Non-members
---
Now Hiring Lifeguards & Instructors
About our Lifeguard, Swim Instructor opportunities (PDF) >

---
---
Aquatics Programs | Brooks Family YMCA
---
Lifeguard Certification
Lifeguard Certification Winter 2020 (PDF) >
This is an American Red Cross blended learning course and will require seven hours of additional course work outside of class times.
Upon successful completion, participants will receive an American Red Cross Lifeguarding Certification including First Aid, CPR, and AED.
Age: Must be 15 by the last day of the course.

Pre-screen: 300 yard swim (freestyle, breaststroke), 20 yard brick retrieval, 2 minutes treading water.

When:
12/28 8am-4pm
12/29 8am-4pm
12/30 8am-12pm

Where: Brooks Family YMCA, 151 McIntire Park Dr.

Cost: $150 (FEES WAIVED for staff committed to work at the Piedmont Family YMCA, must pass interview prior to registration)
Register today!