LEAN PROGRAM
Lifelong Essentials for Activity & Nutrition
A Program of the Virginia Alliance of YMCAs
Winter 2022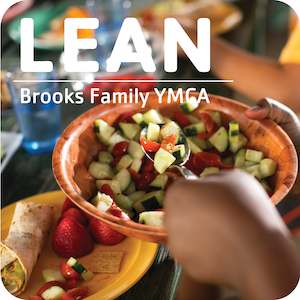 Lose weight and prevent chronic illness by getting active and eating smarter with the Lifelong Essentials for Activity and Nutrition (LEAN) program!
Meets you where you are - no judgment!
12 weekly 90-minute sessions
Most classes include 30-45 minutes of physical activity: group exercise, strength training, cardio, flexibility
Get info & support incorporating healthy eating habits into your everyday life
WHO: Adults 18+
WHEN: Thursdays January 20- April 7, 12:30- 2:00pm
LOCATION: Brooks Family YMCA
FEE: $75 members (only $6.25 per week!), $150 non-members.*
*Financial assistance is available.
"LEAN gave us tangible tips and monitoring suggestions to ensure that this formula is a lifestyle change, not a fad diet, and connected us with peer accountability partners to make the journey fun!"
- A recent Brooks YMCA participant

Register at the link below or contact Jeri Evans at jevans@piedmontymca.org or 434-270-7535.
Registration is open until January 27!