Hang out with a purpose
---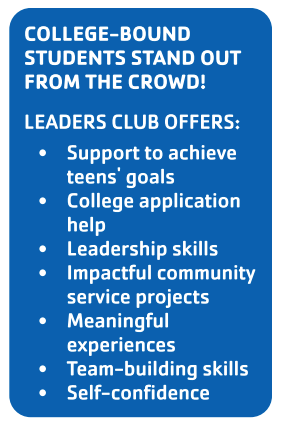 The YMCA Teen Leaders Club is a free program giving middle- and high-school-age teens opportunities to develop leadership skills, give back to their community through volunteer work, and have fun. Teens will strengthen skills centering on body, mind, and spirit. The year-long program includes volunteering, team-building, fitness, devotions, academic enrichment, and social events.

Once they have earned enough vounteer hours to qualify, participants also get to attend the Blue Ridge Leaders' School experience at the end of the year! Teens can be in Leader's Club as many years as they'd like.
WHO: Teens in grades 6-12
WHEN: Wednesdays 6:30-8:00 pm
Students meet weekly during the school year
WHERE: Brooks Family YMCA
FEE: FREE
---
REGISTRATION
Spots are filled on a first-come, first-served basis. Please contact Ashley at awright@piedmontymca.org or (434) 974-9622 with any questions!
REGISTRATION STEP 1:
Reserve your child's spot online here:

PLEASE NOTE:
1) If you have signed up for YMCA programs before, you already have a Daxko account! Please log in to your existing account to register your child(ren) for After School. Select "forgot password" if necessary.

2) If you are a NEW USER, you will be asked to create a FREE, NON-MEMBER user account in Daxko.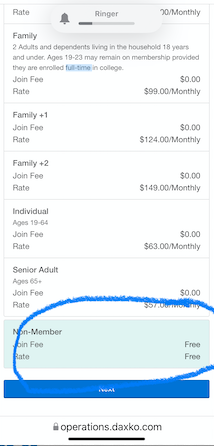 3) While you are creating a new Daxko account, when it asks if you'd like to ADD ANOTHER MEMBER, please say "yes" and add your child(ren) to your account.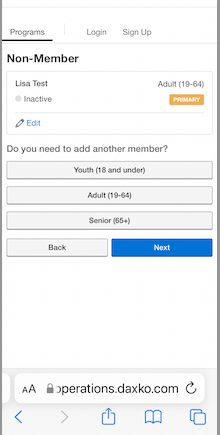 4) Once your Daxko account is created, navigate to Programs → After School → 2022-23 Leaders Club to sign your child(ren) up for the program.

5) Please make a reservation for each child who will be attending Leaders Club.
---
REGISTRATION STEP 2:
We will contact participants who have finished step 1 in order to fill out paperwork and complete their registration in the program.
---
Questions? Contact Ashley Wright at awright@piedmontymca.org or (434) 974-9622.