Free from screens and filled with friends, you can give local kids a summer of fun.
While it seems like everything has changed over the last two years, there are still some things that hold true: kids need to be kids. More than ever. They need to play, get outside (and away from screens), and be with other kids.
This summer, we need your continued help to ensure kids can have fun, be safe, and start to build back the basics of childhood they have been missing.

YMCA summer camp programs are more important than ever. Your support will:
Provide an outdoor, screen-free environment for children to play and have fun.

Build friendships – new and old – as campers spend the day together in new activities, rebuilding social skills.

Provide healthy meals and snacks to children who rely on school breakfast and lunch to get enough to eat.

Surround our children with positive role models who care about their emotional, mental and physical health.

Allow parents to work, knowing their children are in the best care.

Extend learning beyond the school year as we incorporate STEM, math and literacy in to our camp day.

Your generosity will help kids like Mia: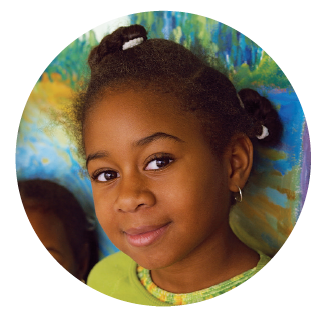 Mia really withdrew into herself when school shut down. Her grades and mental health suffered. We were so grateful the Y was able to safely provide summer day camp last year. The counselors were so sensitive to the kids' needs, knowing they were all a little uncertain still. I saw the old Mia return as she was able to run and play and just have fun. She chattered the whole way home about everything they did at camp and couldn't wait to go back the next day. Just knowing she has camp to look forward to this summer has given her hope.
Your support will help kids like Mia in our community heal from the stress of the last year and rebuild what they lost mentally, socially, and academically.
If you are able, please consider making a gift to the YMCA so that we can help kids in our community rebuild and thrive this summer. Thank you for partnering with the Y and joining with us as we build into our kids, helping them just be kids again!