Keeping Our Community Safe
We care deeply about your health and safety. We are continually working to keep our YMCA members, staff, and community as safe as possible during the COVID-19 pandemic.
The Brooks Family YMCA facility meets or exceeds the most up-to-date guidelines put in place by the Virginia governor. Thank you for following all COVID-19-related policies in our facility, to help keep everyone in our community safe.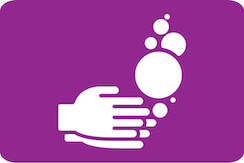 Check-in
No-contact check-in
Please do not come to the Y if you are experiencing symptoms of illness: 100.5+ fever, cough, chills, shortness of breath, sudden loss of taste or smell, nausea, diarrhea, headache, body aches.
Hand sanitizer is available at check-in.
---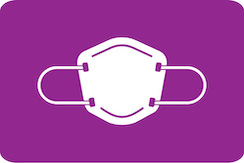 Masks
Masks are optional for people who are fully vaccinated. We continue to recommend that all members wear masks while in the facility.
Please continue to wear a mask if you have not yet been vaccinated or if you wish to wear one as a personal safety measure.
---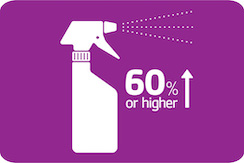 Ventilation & Cleaning
Facility has a modern ventilation system, new in 2017, which continually exchanges inside air with outside air
Staff disinfect high-touch surfaces and equipment frequently throughout the day
Members must wipe down equipment before and after each use (weights, benches, machines)
The facility is deep cleaned regularly
---