Greene County YMCA After School
Located in Ruckersville Elementary School, the YMCA After School program is a licensed program open to Greene County students in grades K-6 attending Nathanael Greene Primary, Nathanael Greene Elementary, Ruckersville Elementary, and William Monroe Middle.
With a focus on engaging children in a wide range of enriching activities, YMCA After School operates every day that children attend school, beginning at school dismissal and closing at 6:00 pm.
Weekly Fees
A fee of $25 will be due at registration.
Weekly Rate
First Child

Weekly Rate
Additional Children

$80
$72
Reduced lunch*
$60
$54
Free lunch*
$45
$40.50

*To find out which category your family falls in for this coming school year, 2021-22, please consult the USDA Income Eligibility Guidelines:
Income Eligibility Guidelines
Effective July 1, 2021 to June 30, 2022

Reduced Meals

Free Meals

Household Size
Annual Income
Annual Income
1
$23,828
$16,744
2
$32,227
$22,646
3
$40,626
$28,548
4
$49,025
$34,450
5
$57,424
$40,352
6
$65,823
$46,254
7
$74,222
$52,156
8
$82,621
$58,058
Income for Free and Reduced rate must be verified by providing a copy of your most recent tax return and documentation of all sources of income. Examples include: unemployment, SNAP, TANF, Social Security, disability, spousal/child support, etc.
YMCA Scholarships
The Y provides over $650,000 in scholarships to ensure that nobody is turned away from the Y for inability to pay. For more information on YMCA scholarships, please contact Bonita Patton at youthandfamily@piedmontymca.org or (434) 974-9622.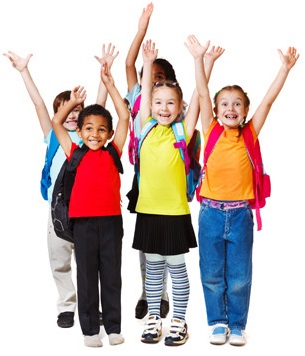 Transportation
Transportation provided to Ruckersville Elementary School from Nathanael Greene Primary and Elementary and William Monroe Middle School at no additional charge.
Registration
Registration is now open for the 2021-22 school year! Please make sure to complete ALL of the following steps:
Download and complete the enrollment forms, including a copy of the child's birth certificate and other required materials:

2021-22 Greene After School Enrollment Packet (PDF)
2021-22 Greene After School Parent Handbook (PDF - signature page to be returned)
Commonwealth of Virginia School Entrance Health Form

Return the completed registration packet to Jordan Leitch, Greene Co. After School Director, by scanning and emailing the packet to jleitch@piedmontymca.org.
The completed registration packet and Student Health Record must be completed prior to your child attending the program.
Questions? Please contact Jordan Leitch, Green Co. After School Director, at jleitch@piedmontymca.org.